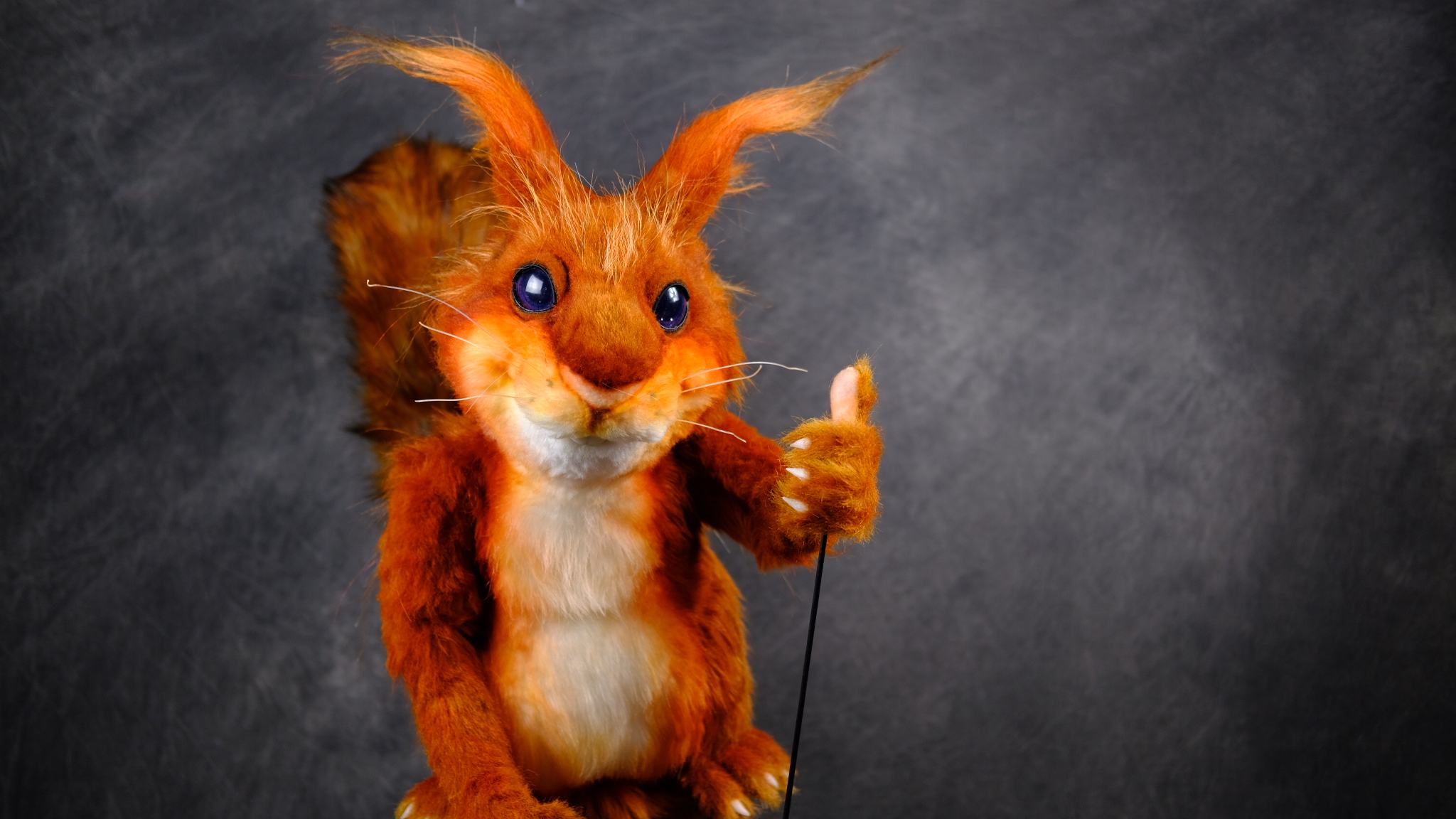 Red Squirrel Puppet designed and built for Eco Egg Laundry products new online campaign by Chris Barlow Puppets and creatures LTD.
The concept of the advert was developed by agency Boldpsace, to advertise a new set of environmentally friendly eco laundry products. The Eco Egg eco laundry egg. The friendly red squirrel had to pop up and thank the user of the eco product.
This is a simple squirrel hand puppet with no animatornics or mechs. He featured high quality furs and had hair punching and blending to make him bridge the gap between cartoony and realism.
About Me:
I am a professional puppet maker and creature creator. Also I design, illustrate, sculpt and fabricate. I have a performance background as both an actor and puppeteer. So when I develop characters and build puppets I always approach the project from the point of view of the performer. Due to this I strive to build characters that are engaging and believable, whilst making them a joy to perform. Allowing the puppeteer to get the maximum and most versatile performance out of them. I have worked in puppets and creature FX for a number of years; spanning TV, Film, theatre and online mediums. Please do take a look through my galleries: puppets, Illustration, sculpture, Design or you can look over my experience to see some of the clients and projects I have worked on over the years. if your interested in any of my work please don't hesitate to contact me.